This month's CKAN Monthly Live highlighted Joel Natividad - CEO and Co-Founder at DatHere speaking about DataTables View: a modern resource view for tabular data. CKAN's default resource viewer for tabular data is Recline, which was developed in 2012. Currently, it is being upgraded to Portal.js, but is still WIP. In this talk, Joel Natividad reviewed the revamped DataTables view, which leverages the popular DataTables library and showed us a modern drop-in replacement for the Recline resource viewer with extended features beyond simple data exploration. DataTables View is more than just a Viewer, it's more like a very simple ad-hoc Report Viewer – there are many useful things beyond just exploring and viewing data. Here is a taste of the features that were emphasized during the presentation:
Search highlighting
Copy to Clipboard
Filtered Download
Printing
Column Visibility Control
State Saving
Share Current View
Embedding
Multi-Column Sorting
Data Dictionary
Two View Modes (table/list)
Joel also shared some things he's currently working on and some future plans he's has on his mind. One thing he is currently working on is a new functionality on datastore_search – new "hybrid" search which should be doing compound search using the global search option and the column filters. Right now it is not actually doing compound search since only the column filters are being enforced and it kind of intersect with the result set. Joel shared also some things which are "pending" for the future:
You can see more details in the video recording. Some other agenda items from our meetup:
About our speaker
Joel Natividad
CEO and Co-Founder at DatHere
Joel Natividad is a passionate open data evangelist, entrepreneur, futurist, semtechie and a long time open source contributor. Before starting DatHere he used to work at Datopian and OpenGov Inc. He was member of the steering group of CKAN Association and as such, he worked with other CKAN stakeholders around the world to ensure the long-term future and sustainability of the CKAN project. He was a CEO and co-founder of Ontodia - a Web 3.0 startup focused on using semantic technologies for "Smarter Cities". Ontodia specializes in Big Linked Open Data solutions for Smarter Cities. Its core belief: that bringing transparency to local government through access to actionable information, not raw data, could increase capital flows, produce economic growth and jobs, and significantly reduce the cost of doing business. Joel co-created NYCFacets - the Grand Prize winner at NYCBigApps 3.0 and NYCDataWeb - the Large Organization Award winner at NYCBigApps 2.0. He worked with several Fortune 50 firms in implementing semantics in the enterprise. Also worked on an industry-leading standardization effort by a well-known healthcare research non-profit to create a semantic, clinical decision support reference system. 
---
Meetup recording
On a final note, here is the recording of the full meetup: CKAN Monthly Live #2
---
Join us next time!
Our next meeting will be on 18 August 2021! You can sign up here to be notified for future meetups. We'll announce the topic very soon!
We look forward to seeing you all on CKAN Monthly Live!
---
Share Your Experience
Don't forget to share your experience by using #CKANMonthlyLive
---
Stay Connected
Follow us on Twitter, LinkedIn, and YouTube. You can join us on Gitter to say hi or ask any questions. See you there!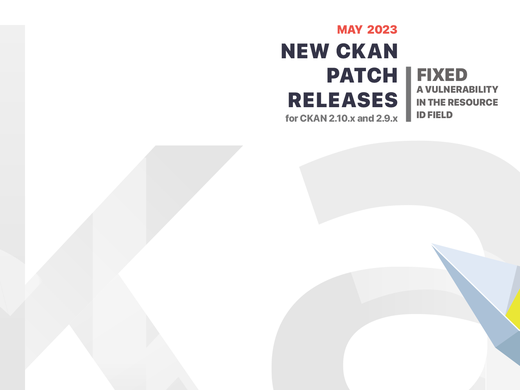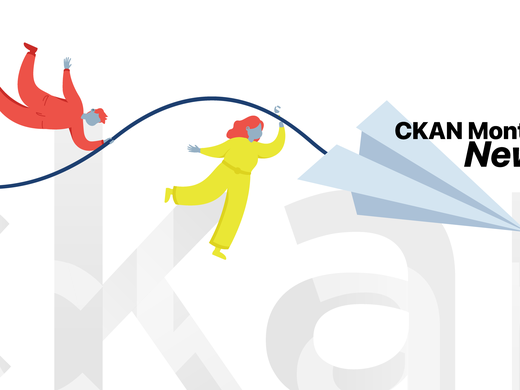 In Category on 25 Apr 2023
CKAN Monthly Newsletter #3, March 2023
Welcome to CKAN Monthly Newsletter #3! Among the highlights, CKAN 3.0 Taskforce (a dedicated team that will work on CKAN 3.0) has been formed! The team starts with researching adding a capability to be working with graph databases to cover the gap we have for EU clients. Read on!